Couples Honeymoon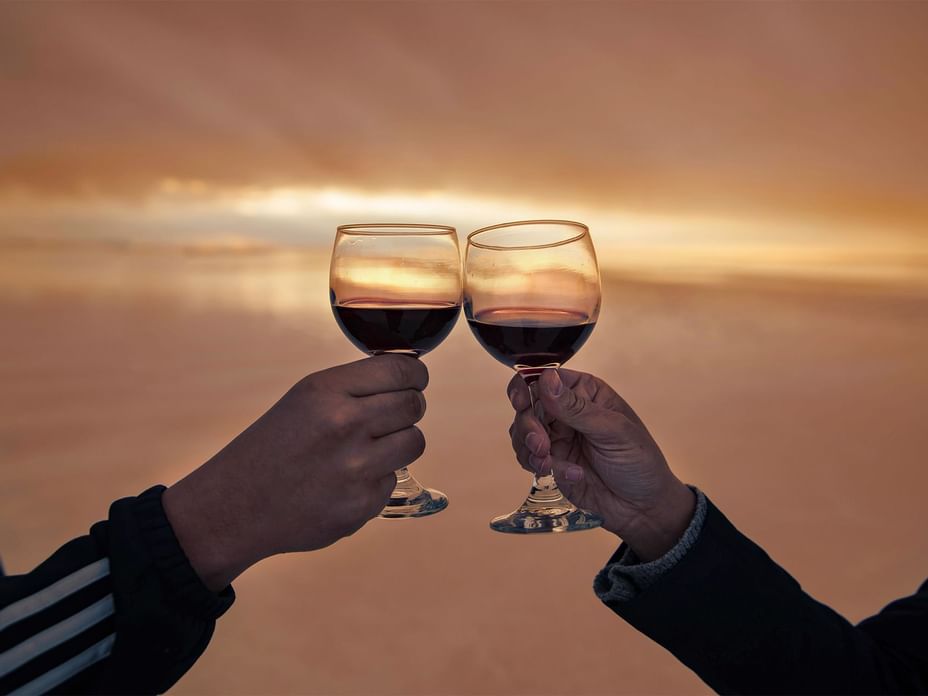 DAY 1
Transfer from the town of Uyuni to the hotel. (does not include lunch)
Free afternoon
Use of Jacuzzi and Sauna
Romantic dinner with 1 bottle of red or white wine
Water
Special decoration
Night at Luna Salada Hotel

DAY 2
Breakfast at the hotel.
Visit to the Train Cemetery, a remembrance of the first locomotives in Bolivia where you can take incredible photographs. On the way we visit the town of Colchani to see the traditional salt processing and the handicraft market. later we went to the Hotel Luna Salada for the tasting of a delicious lunch.
Lunch at Tunupa Restaurant
Tour GREAT SALAR DE UYUNI and Incahuasi Island (Isla Pescadores)
Dinner at Restaurant Tunupa.
Night at Luna Salada Hotel

DAY 3
Breakfast at the hotel
Transfer to the town of Uyuni

*Daily itinerary is subject to modification depending on weather conditions*

Special Rate/Amenities Offered:
2 Nights' accommodation
Shared transport.
Romantic dinner for the first day
Light lunch at the hotel for the second day
Dinner at the hotel for the night of the second day
Water during the tour.
Snack and glass of wine · Lodging
We offer services with all biosecurity measures in areas"